Format
Online Unterricht (ZOOM)
Stundenplan
Fr 12/02: 19:00 – 20 :30
Sa 13/02: 18:00 – 19:45
So 14/02: 18:00 – 19:45
(GMT+1 )
Bonus
Musikstück
extra für diesen Kurs im Studio aufgenommen. Eine traditionelle Alegría mit all ihren Elementen.
Datum
12 –14
Februar 2021
Lehrer
URSULA MORENO
ANTONIO ANDRADE
WIR FREUEN UNS, EUCH DABEI ZU HABEN!
Es ist Zeit, Deine eigene Alegría zu kreieren!
FLAMENCO CODE: ALEGRÍA


Habt Ihr Euch mal gefragt, wie verständigen sich die Flamenco Musiker und Tänzer untereinander auf der Bühne, um aufzutreten ohne vorher zu üben? Haben sie einen Geheimcode oder eine Geheimsprache, die ihnen diese Kommunikation ermöglicht? In diesem Kurs werden wir entdecken, dass es diese Sprache wirklich gibt, aber sie ist kein Geheimnis, kein Mysterium. Alle von Euch, wie dazu bereit und entschlossen sind, etwas von Eurer Zeit und Energie zu investieren, können sie erlernen.
3 Unterrichte, 5 Stunden (über Zoom)

Videos mit all dem gelernten Material (für immer verfügbar)

Studioaufnahme des Musikstücks, das wir extra für diesen Kurs geschaffen haben

Didaktisches Material

30 Minuten für eine Fragerunde
Für wen?
für alle Schüler/ innen, die Grundkenntnisse in Flamenco haben (ab Mittelstufe)
Ziel
Am Ende des Kurses Ihr wird wissen, wie die traditionelle Alegría aufgebaut ist, verstehen, wie ihre einzelne Elemente zu benutzen sind (marcajes, remates, llamadas), um Euren eigenen Tanz zu erschaffen. Ihr bekommt die Freiheit, Eure eigenen einzigartige Choreografien zu kreieren.
unser Team
wir stellen uns vor
Victoria Génova
Management
In unserem Unternehmen für das Organisatorische zuständig. In diesem Kurs wird für den reibungslosen Verlauf des technischen Teils verantwortlich sein, teilweise auch für die Übersetzung ins Deutsche.
UNTERSTÜTZUNG 360º
Habt keine Angst, alleine mit all dem neuen Stoff zu bleiben. Nimmt mit uns direkten Kontakt auf, während des Kurses und danach. Wir werde uns freuen, Euch zu helfen.
Was unterscheidet unser Kurs von den anderen Kursen?
Wir stellen vor uns kein Ziel, eine "vorgefertigte" Choreografie zu geben. Schritt für Schritt machen wir uns mit der Struktur und dem Mechanismus des improvisierten Tanzes vertraut.
Mehr über URSULA MORENO
ÚRSULA MORENO stammt von einer der grössten Künstlerfamilien Spaniens ab...
"Ursula Moreno ist eine Hoffnung für den flamenco." EL MUNDO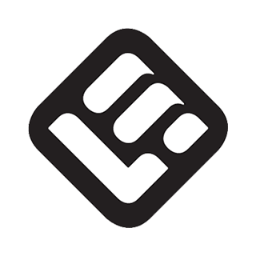 EUER EINGENEN TANZ KREIEREN MIT DEM WISSEN VON
FLAMENCO CODES
Wir laden Euch zu unserem Studio in Malaga ein
Gerade in dieser virtuellen Form, aber wer weiss, vielleicht sehen wir uns mal hier wirklich.
Das erste mal ONLINE?
Wenn Du noch niemals einen Online-Unterricht probiert hast und nicht sicher bist, ob es Dir gefallen würde.
Wir laden Dich ein, einfach zu probieren. Wenn Du nach einer halben Stunde merkst, es ist nicht "Dein Ding", Du kannst einfach ausloggen. Ohne Weiteres.
Probiere es einfach!
Subscribe to our newsletter now!
If you want to know about our shows & courses. Without spam.

Created with