Formato
Clase Online (ZOOM)
en tiempo real

vie 4/12: 19:30 – 21:00
sa 5/12: 18:00 – 19:45
do 6/12: 18:00 – 19:45
(hora de España, GMT+1 )
Bonus
Pista grabada en el estudio
creada especialmente para este curso. Una Alegría clásica con todos sus elementos
Docentes
URSULA MORENO
ANTONIO ANDRADE
CÓDIGOS DEL FLAMENCO: ALEGRÍA
Es un curso online en tiempo real, donde aprendéis a crear vuestro propio baile – vuestra Alegría!


Os habéis preguntado alguna vez como se entienden los bailaores y músicos flamencos en el escenario para actuar sin ensayar
?
Tienen quizás algún "código secreto" o lenguaje que les facilita la comunicación?
En este curso vamos a descubrir que este lenguaje existe y que no es ningún secreto ni misterio. Todos los que estén dispuestos a invertir algo de su tiempo y energía en investigar, lo pueden aprender. Si llegáis a comprender y a DESCODIFICAR lo que pasa en el escenario de un Tablao cuando alguien baila por Alegrías, habremos recorrido gran parte del camino. Y si conseguís crear vuestra propia Alegría, hemos llegado a la meta final!
3 clases, 5 horas de Taller en tiempo real (vía Zoom)

Videos con todo el material aprendido (disponible para siempre)

Grabación de estudio de un playback por Alegría, creado especialmente para este curso

Material didáctico: glosario de los términos, audios con diferentes opciones por Alegría, esquemas de la estructura del baile

30 minutos para contestar a todas vuestras preguntas que surjan
Para quién?
todos los alumnos/alumnas que ya tienen nociones básicas del flamenco (a partir de un Nivel Medio)
Objetivo
Terminado el Curso vais a saber, como está estructurada la Alegría, vais a entender cómo usar sus elementos sueltos (marcajes, remates, llamadas) para construir vuestro propio baile. Eso os dará la libertad para crear vuestras propias coreografías únicas!


nuestro equipo
a vuestra disposición
ASISTENCIA 360º
No tengáis miedo de quedaros a solas con tanto material nuevo. Contactadnos durante y después del curso si tenéis preguntas. Nosotros encantados de poderos ayudar!


Más sobre URSULA MORENO
Pertenece a una de las grandes familias de artistas de Andalucía, en la que destacan nombres como: Antonio Molina, estrella del cante flamenco andaluz y Ángela Molina, figura emblemática del cine español. Realiza sus estudios de danza y arte dramático en ...



Qué distingue nuestro Taller de otros Cursos?
Nuestro objetivo no es dar una coreografía "prefabricada". Poco a poco iremos conociendo la estructura y mecanismo de un baile improvisado. Así podréis montar algún día un baile a vuestro propio gusto.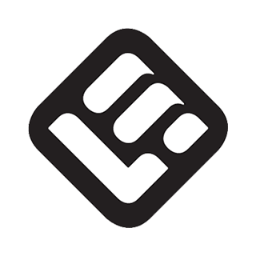 CREAR SU PROPIO BAILE SABIENDO DE LOS
CÓDIGOS DE FLAMENCO
Os invitamos a nuestra escuela en Málaga
de momento en la forma virtual, pero algún día nos vemos aquí en persona!
la primera vez ONLINE?
Quizás será la primera vez que quieres bailar online? Podéis probar la primera media hora de clase sin ningún compromiso. Si no os gusta, os salís sin más!
Simplemente pruébalo!


Subscribe to our newsletter now!
If you want to know about our shows & courses. Without spam.

Created with